Luxury
Whether it be on land or sea, luxury travel transcends the ordinary. From the comforts and pleasures of your accommodations to the extraordinary service and sumptuous cuisine, every detail is handled with white glove care. The challenge is finding which luxury cruise line, resort or land tour is best suited for you and your lifestyle. Do you prefer formal luxury seeped in tradition or more casual sophistication? Whichever you choose, you are sure to thoroughly enjoy the experience, especially the privileged feeling that will linger with you, long after you've returned.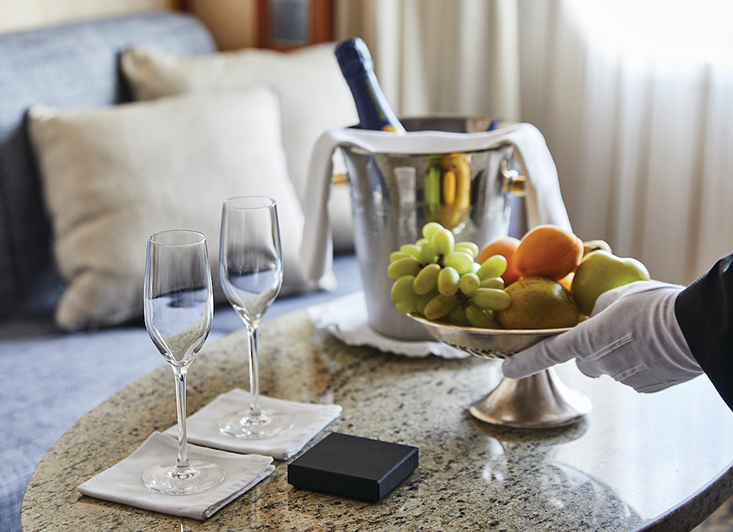 Luxury Cruising
Inclusions can add up t0 SIGNIFICANT SAVINGS!
Sample 8 Night European Mediterranean Cruise Included in many Luxury Cruises vs Contemporary and Premium Cruise Lines

On many luxury cruise lines, you won't have to worry about spending extra money on gratuties, alcohol beverages, specialty dining, and other valuable items. When you add up the cost of all of these extras, you'll see that the cost of a luxury cruise is often equal to, or less than, the cost of many contemporary cruise line packages.
+

Air from U.S East Coast


(Including Air Carriers Imposed Surcharges and Other Taxes)

$1,000

+

Shore Excursions
$1,100

+

Bar Drinks and Wine
$405

+

Pre-Cruise Hotel Stay (1 Night)
$280

+

Ground Transfer(Roundtrip)
$150

+

Specialty Dining (3 Nights)
$109

+

Gratuities
$131

+

Soft Drinks, Specialty Coffee, Bottled Water
$162
POTENTIAL SAVINGS:
$3,337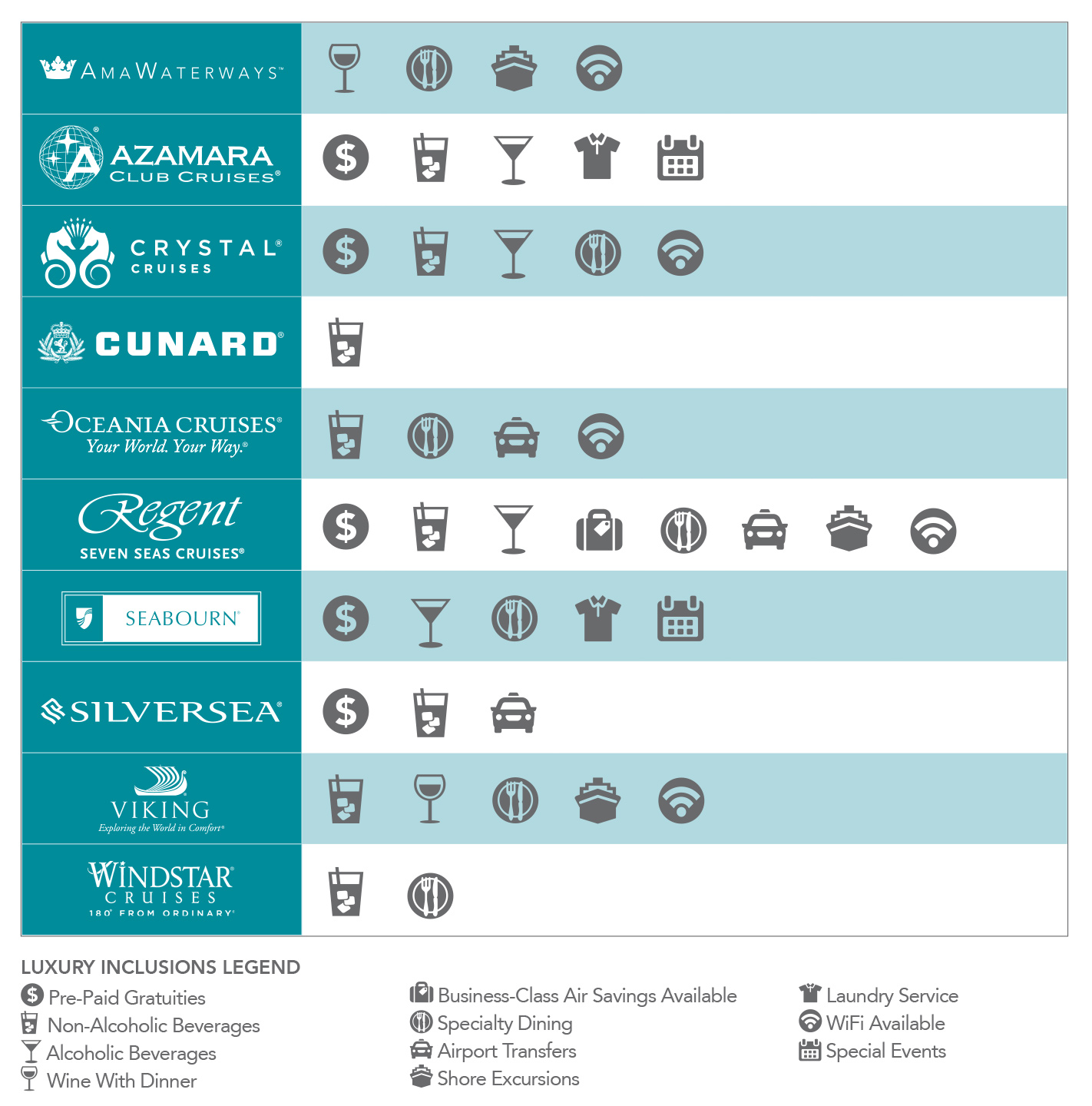 Luxury Vacations
Imagine spending almost every minute of your vacation in luxury. One moment you're dining in an exquisite, white–glove restaurant. The next, you're lounging poolside. A luxury vacation is about relaxation, rejuvenation and getting an experience you won't find anywhere else.